March 21, 2019 by: Pam Matthews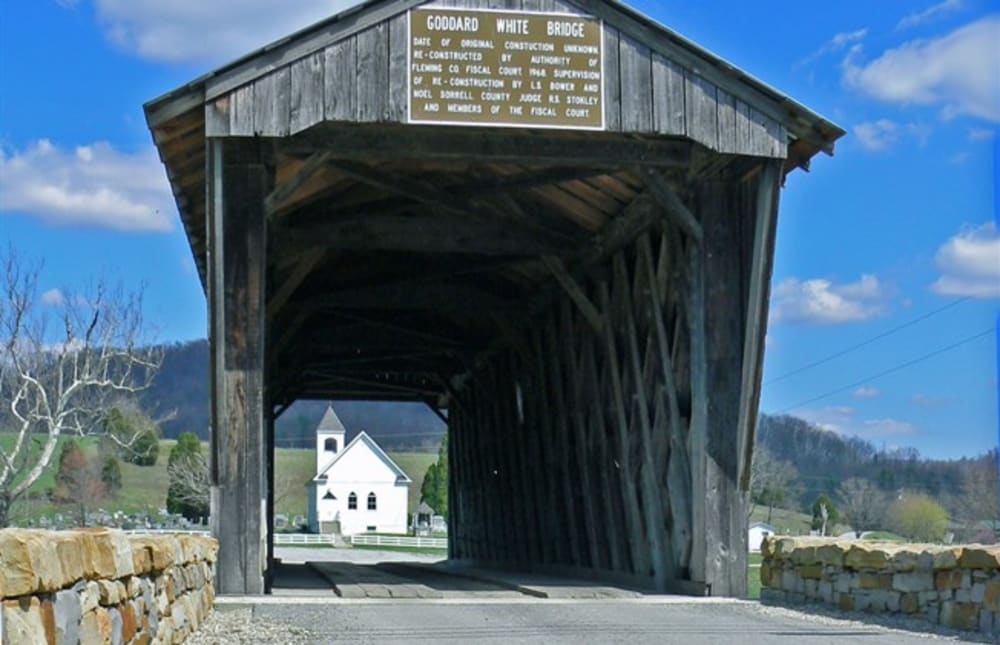 Backroads & Covered Bridges
It's the first day of Spring and while it's still a little chilly, the urge to get out and about has me dreaming up new outings for this season. Two road excursions come to mind, the first is a covered bridge tour. A little research provided some great info and as I expected, we have a nice selection of historical covered bridges still in existence in Kentucky and several are within reach of the Inn. With my favorite tunes, a cooler of sandwiches and a jug of tea I look forward to taking a leisurely drive through the country side to rediscover our heritage. https://www.onlyinyourstate.com/kentucky/covered-bridges-ky/ lists 12 bridges with beautiful photographs including this one of Goddard White Bridge in Fleming County. https://www.coveredbridgemap.com/ky/ Is an interactive map of Kentucky covered bridges developed by James Walsh. I was delighted to see so many sites offering advice on how to achieve this lovely day of bridge spotting on google. https://moon.com/2014/09/take-a-kentucky-covered-bridges-road-trip/ Suggests we can visit 8 covered bridges making a 217 mile loop in 5.5 hours plus stopping to gander.
My similar but more physical thought was to go waterfall hunting. Again, starting out with a google search, I am please to say there are many to see and of course the Niagara of the South can't be overlooked! These will require some hiking to get to the best photo ops. https://www.serialphotog.com/blog/chasing-kentucky-waterfalls-blitz-roadtrip-addition Describes a day of discovery 5 of 7 available waterfalls. Again, a picnic lunch, and perhaps a backpack and walking stick & shoes would equip me for the best day possible. Depending on the season, jacket &/or bug spray might also come in handy.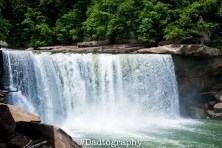 https://www.dadtography.com/visiting-cumberland-falls-ky-the-niagara-of-the-south/
The Inn is the perfect place to stay and reach out exploring in all directions. If you are flying in and renting a car, we can loan you a walking stick, etc so you can fully enjoy the area.
The usual Bourbon Trail, Beer Cheese Trail, Wine Trail and Craft Beer Trails are of course alive and well and offer a wealth of entertainment. But if you are in the mood for something a little less structured, a little more outdoorsy and relaxed, hunting for bridges and waterfalls may be just what you need.