February 28, 2019 by: Pam Matthews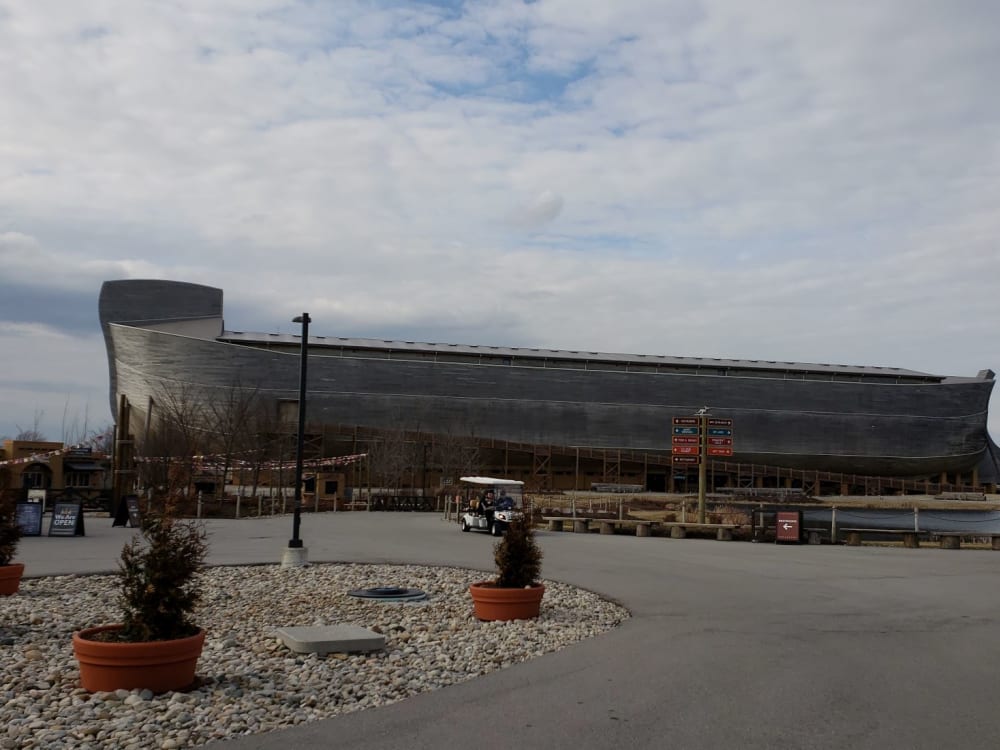 When it rains there's the ARK.
The Ark Encounter is a comfortable 30-40 minute drive from us. Designed to replicate Noah's Ark, it did not disappoint. There is so much to see, read and watch, from the 3-D exhibits, the live animals, the theater films to the global fair trade gift shop, the delicious buffet restaurant with taxidermy animals, and of course the actual ark itself. There is scientific information and Biblical information, they were up front about which parts were Bible exact and which were enhanced. I found the demonstrations of how the 3 story Ark could be lit, animals fed, wastes removed, fresh water collected, ventilation very interesting. The living quarters were much more inviting than I had imagined, and the gardening was a delight. We didn't have time to sit through the films but the clips we saw were enthralling and I would welcome a repeat visit when I could stay longer.
The Ark Encounter is a sister attraction to the Creation Museum. Not located at the same address, but worthy of a visit as well.
There is footage of Ken Hamm, the Founder and Bill Nye the Science Guy debating Creationism vs Evolution pertaining to the age of the Earth, the Great Flood, The Ice Age and such. I believe the whole program is on youtube. Because the Ark and the Creation Museum are self paced, you can spend longer with the things you find interesting and opt out of others. With a Groupon, the adult admission for the Ark Encounter was $38, parking was $10 and the Buffet was $15.
The whole experience was done very professionally, including trams from parking to the entrance, and golf carts from the tram to the Ark if needed. My son logged around 4000 steps in the 2-3 hours we were there,. There is an elevator. All ramps, no stairs that I noticed. So if you have a day to linger this just might be for you!